Introducing Fiona McConnell

Dr Fiona McConnell is a Research Fellow at Trinity College, University of Cambridge. From Belfast, Northern Ireland, Fiona did her undergraduate degree in Geography at Fitzwilliam College, University of Cambridge (2004), and obtained her Masters and PhD at Queen Mary, University of London (2010), where she was supervised by Prof. Miles Ogborn. Intersecting with scholarship in political geography, critical international relations and political anthropology, Fiona's research focuses on issues around issues of sovereignty, state practices and the (re)pluralising of political space.
She has a particular interest in how communities officially excluded from formal state politics are nevertheless engaging with aspects of statecraft, with her doctoral research focusing on the sovereign practices of the exile Tibetan government based in India. She is currently working on a book manuscript which develops the idea of rehearsal and the state, and has ongoing projects on the practices and pedagogy of unofficial diplomacy and geographies of peace.
Geopolitical Passport
Your relationship with geopolitics
At what age did you discover geopolitics and what attracted you to it?
I don't know when I first 'discovered' geopolitics, but I've always had a fascination with geopolitical issues. I had national geographic maps wallpapered on my bedroom walls (the Arctic on the ceiling!) and was curious about why borders are drawn as they are.
There weren't courses on political geography/ geopolitics when I was an undergraduate – Graham Smith had very sadly passed away before I was at Cambridge – but I read some of the key critical geopolitics texts for my dissertation and was excited about how they linked up different aspects of critical theory with big political questions. My time as an undergraduate was also when I really started engaging in political activism, including anti-war protests in 2003 and being involved with Tibet activism in the UK and India and this definitely shaped my interest in geopolitics.
Which geopolitical topics have your focus and why did you choose especially these?
The focus of my PhD research was a question which is pretty central to geopolitics: what's the relationship between sovereignty and territory? In focusing on the Tibetan Government-in-Exile which has been based in India since 1960 I was interested in what this polity is and how it works.
This in turn opened up issues of democracy and elections, citizenship and refugeehood, territoriality and the state. I've written about the nature of sovereignty and legitimacy in unrecognised polities and am currently working on the idea of rehearsal and statecraft.
Linked to and extending this work on exile Tibetan politics I'm also interested in issues around geographies of peace and have been working with Philippa Williams and Nick Megoran on this recently. We focus on the socio-cultural contexts which shape understandings of peace and the power relations that underpin peace as a process.
Finally I'm also focusing on a classic geopolitical topic of diplomacy, but looking at it from the perspective of unrecognised states who seek to represent themselves on the international 'stage'.
What do you consider your most important contribution to geopolitics
I don't think I've made 'important contributions' (at least not yet!), but what I've sought to do is to use 'the exception' – in the form of unrecognised polities – to think critically about the norms of geopolitical issues of sovereignty, legitimacy and statehood.
Your geopolitical preferences
What is your favourite definition of geopolitics
I think the definition that I find most useful is Gearóid Ó Tuathail's definition from his 1994 EPD paper: "Critical Geopolitics" promises both a new degree of politicization to understandings of geography and a new degree of geographicalization to the study of global politics'.
Teasing apart definitions of geopolitics as practice and geopolitics as epistemology, as well as distinguishing the sub-disciplines of (critical) geopolitics and political geography are issues that students often struggle with at first, and I've learned a lot from talking through these issues with students.
Which geopolitical scientist do you admire the most
A really hard question! The first person to come to mind is Nick Megoran, both for his commitment to peace and always asking why we as political geographers do what we do, and his enthusiasm for tracing the genealogy of ideas back to classical geopolitical thinkers.
I also really admire John Agnew's work on sovereignty and Simon Dalby on geopolitics and the environment. In both cases their work is theoretically rich but clearly written and poses really important, thought provoking questions.
On a personal note I've found conversations with and support from Klaus Dodds, James Sidaway, Stuart Elden, Alex Jeffrey and Jason Dittmer to be enlightening and invaluable.
What is your favourite geopolitical book
A book which I read early on in my research and which I keep coming back to is Thomas Biersteker and Cynthia Weber's "State Sovereignty as Social Construct". It's a fantastic collection of essays from mostly critical IR scholars that, in setting out a social constructionist perspective, does a great job in challenging how we understand the state and sovereignty. Alec Murphy's chapter in particular was really influential in how I've been thinking through issues of sovereignty and territory.
Other books which I've both enjoyed and admired are Cynthia Enloe's "Bananas, Beaches and Bases", John Agnew and Stuart Corbridge's "Mastering Space" and James Der Derian and Michael Shapiro's "Intertextual/ international relations".
What is your favourite geopolitical website
My answer is partly influenced by a project I've just started, but one of the websites I particularly like is that of the Unrepresented Nations and Peoples Organisation.
The UNPO is an umbrella organisation of around 50 indigenous communities, stateless nations and exile governments who are not represented at international fora. The organisation and its members are seeking to engage in formal geopolitics, but they are communities which don't exist on conventional political maps. The UNPO therefore offers what I think is an important flip side to geopolitics, forcing us to reconsider what we take for granted in terms of the 'norms' of international recognition.
The geopolitical future
In what direction(s) will geopolitical science be heading the coming decades?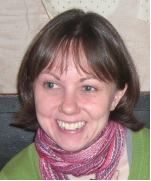 I'll answer this in terms of aspirations rather than predictions if that's OK!
I think and hope that geopolitics will continue to diversify in terms of theoretical frameworks, methodological approaches and the parts of the world that we study – with an increasing focus on the majority world – but at the same time also remain committed to addressing the 'big questions' of peace and war, poverty and the environment.
Which geopolitical subject has been too little in the spotlight and needs further research?
I'll refrain from the obvious "what-I-currently-research-needs-further-research!" and instead suggest that what needs to be in the spotlight are a number of long running but very poorly researched conflicts. We need scholars from the global south as well as established hubs of geopolitics scholarship to focus attention on regions such as the Democratic Republic of Congo (DRC), Hmong areas in Laos, Western Sa
hara, the Caucuses and Assyrians in Iraq.
What will be the largest geopolitical challenge for the world in the 21st century?
I think it's likely to be a range of political repercussions of climate change, including unrest over resource scarcity (from water to fossil fuels to agricultural land), environmental refugees and increasing inequalities.
Fiona McConnell: Unrecognised Nations and Peoples Organisation, Tibetan government