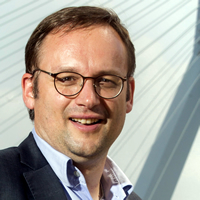 The story of ExploringGeopolitics started in 2006 when I founded the Dutch website Geopolitiek.nl. Three years later, I decided to start an English website and became the founding editor of Exploring Geopolitics. This website now hosts 200+ contributions by 130+ scholars from 25+ countries. These scholars offer valuable insights into geopolitical approaches, geopolitical concepts and geopolitical trends. My article "The Definition of Geopolitics – The Classical, French and Critical Traditions" has been among the most read contributions since I started the website.
Between 2010 and 2019, I wrote my PhD thesis on Geopolitics at Royal Holloway. Before, I had obtained a Master's degree in Economics and worked as a (Senior) Country Risk Analyst with three banks. My pre-PhD career further included a position as a Senior Policy Adviser at the Dutch Ministry of Finance. While working as an economist, I became increasingly interested in geopolitics. This was partially related to my work as an economist, during which I became more and more aware of the strong relationship between economics and geopolitics. My interest in geopolitics was further stimulated by various books, particularly "Political Geography" by Peter J. Taylor. Eventually, I decided to take a sabbatical in 2009 to do a Master's in Geopolitics at King's College London.
My PhD thesis "Germany's 'War on Terror' : Exploring Frames and Imaginations in Practical and Popular Geopolitics" investigates the framing of Germany's military presence in Afghanistan. More specifically, the thesis analyses how the news magazine Der Spiegel and five political parties framed four aspects of Germany's ISAF mission (2002-2014). These aspects are Will to Intervene, Militarisation of Intervention, Capacity to Intervene and Victims during Intervention. These so-called geopolitical frame categories draw on the academic literature on geopolitics, geography, IR, political studies and Germany. My methodology to identify, interpret and analyse geopolitical frames reflects a strong interest in both critical geopolitics and media studies. It combines geopolitical concepts such as national identity, national power and national security with constructivist and multimodal methods to study framing.
In 2012, the Geographical Journal published my article "Polar Partners or Poles Apart? On the discourses of two US think tanks on Russia's presence in the 'High North'." The article examines the differences between Brookings Institution and Heritage Foundation regarding their representations of the Arctic, with a focus on Russia's regional involvement. I also wrote the article about Geopolitics in the Oxford Bibliographies. It contains reviews of over 150 publications in English, French, German and Dutch.
With my company Van Efferink Geopolitics & Country Risk, I assist organisations with making better informed decisions on their country, regional and global strategy. Skills training sessions, workshops and consultancy are the most common forms in which I assist my clients.
I further work as a course leader at Maastricht Summer School. My geopolitical courses are about geopolitical scenario planning and geopolitical trends in the twenty-first century. I further offer Summer School courses on media representations analysis and country risk analysis/political risk analysis. My academic activities also include lecturing, tutoring and supervising theses at Maastricht University, and an annual guest lecture at Nyenrode Business University. Most of my teaching focuses on combinations of geopolitics, country risk and framing.
Finally, if you have a question or remark about the website, geopolitical research or my Geopolitics Summer Schools, please contact me.>