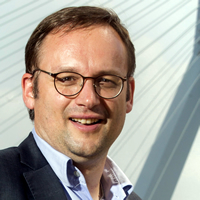 My name is Leonhardt van Efferink and I founded ExploringGeopolitics in 2009.
After obtaining a Master's degree in Economics in 1997, I worked as (senior) Country Risk Analyst/Policy Adviser in the financial sector (ING Bank, Atradius and Rabobank) and the Dutch Ministry of Finance. During this period, my co-written book "Country Risk Analysis" was published (with Professor Clemens Kool and Professor Tom van Veen).
In 2009, I decided to take a sabbatical to do an MA in Geopolitics, Territory & Security at King's College London. A year later, I started with my PhD on geopolitical frames in German politics and news media. The focus was on Germany's ISAF mission in Afghanistan. My main supervisor was Professor of Geopolitics Klaus Dodds at Royal Holloway (University of London). I will finish the PhD in the first quarter of 2019.
Next to my PhD, I work as self-employed Trainer-Consultant with GeoMeans. In this capacity, I offer courses, workshops and consultancy. My clients include banks, a political party, the German army, an NGO and international organizations such as NATO. I am specialised in strategic environment analysis. More specifically, I help organizations clarify the link between (geo)political and economic trends and their strategies.
I am also Course Leader at Maastricht Summer School, being responsible for modules about Country Risk Analysis, Geopolitical Scenario Planning and Critical Discourse Analysis.
If you have a question or remark about the website, geopolitical research or my Geopolitics Summer Schools, please contact me.>