Introducing Harm de Blij

Born in the Netherlands, Harm de Blij went to primary and high school in Europe, received his B.Sc. from the University of the Witwatersrand in South Africa, and his Ph.D. in geography from Northwestern University in the United States. Specializing in environmental and geopolitical issues, he authored, co-authored, or edited more than 30 books and atlases. He was awarded five honorary degrees and was Professor of Geography at Michigan State University at the time of this interview.
For more information about Professor De Blij, please have a look at this memorial of the American Association of Geographers: Harm Jan de Blij, 1935-2014.
My New Book In 750 Words
1. What are the main themes of the book?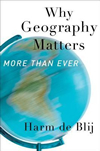 The American public is the geographically most illiterate society of consequence on the planet, at a time when United States power can affect countries and peoples around the world. This has been a factor in U.S. foreign-policy debacles from Vietnam to Iraq and Afghanistan, and now constitutes a national-security risk as American power declines. In both environmental and social contexts, geographic perspectives are crucial as policy is formulated, but these are often missing in the discourse.
2. What are the central questions of the book?
What does the geographic perspective entail? In what way does it shed new or different light on issues ranging from global warming to terrorist threats?
3. How have you sought to answer these questions?
By demonstrating, through the use of map and narrative, the significance of spatial realities in issues often seen primarily through historic or economic magnifiers.
4. What are the main findings of your book?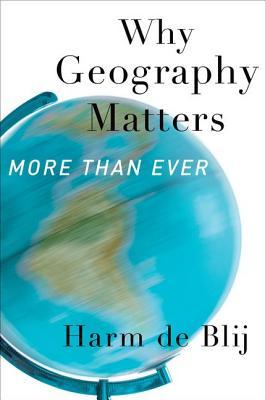 That geographic illiteracy begins with poorly formulated curricula in American schools, where, a half century ago, physical geography, often in the form of basic climatology, gave pupils their first taste of where and how global environments prevail. That geography's submersion in the "social studies", a product of Washington's education-planning ignoramuses, spelled the end of a school "subject" that uniquely straddled the natural-human scientific divide. That America's two-neighbor, two-ocean "splendid isolation" is a past luxury in a shrinking, globalizing world.
5. What does the book contribute to existing literature in the field?
The two chapters on climate change and the one on Africa's unmatched series of Holocene disasters probably fill a niche. Other chapters contain some surprises, from the "Islamic Front" to "Putinistan."
6. How does the book relate to your own (personal/professional) background?
I witnessed the quite precipitous decline of "public" geography in the Unites States in the 1960s and 1970s and tried to counter this by every means possible, eventually becoming Geography Editor on the most-watched morning television show of the 1980s and 1990s, ABC's "Good Morning America" and maintaining a busy public-lecture-circuit schedule. After seven years on GMA I moved to NBC News as Geography Analyst, retiring from television in 1998. The National Geographic Society awarded me an Honorary Life Membership to mark my efforts on behalf of "public" geography.
7. What further research into the book's themes would you suggest?
Further research may not be as crucial as greater investment in professional geographers' efforts to bring the relevance of geographic perspectives to public attention in the United States.
Harm de Blij: Why Geography Matters, More Than Ever