Introducing Gyula Csurgai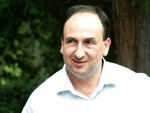 Dr Gyula Csurgai (1962) was born in Budapest and holds the Hungarian and Canadian nationality.
He graduated from University of Concordia (Canada) and Toulouse (France) with a degree in Political Science, before obtaining his doctorate from University of Geneva.
Dr Csurgai is geopolitics courses director of International Centre for Geopolitical Studies, lecturer in geopolitics in academic and professional circles and author of several studies and publications.
Geopolitical Passport
Your relationship with geopolitics
At what age did you discover geopolitics and what attracted you to it?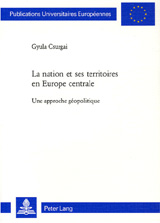 I discovered geopolitics when I was 26 years old. I studied political science and could not use theories learned in this discipline to analyse the complexity of International Relations. I took a course in geopolitics in 1988 in Canada and since then I re-oriented my research and teaching towards geopolitics.
Which geopolitical topics have your focus and why did you choose especially these?
As I was born in Central Europe, I was very much interested in how identity factors are related to territoriality and representations. I did my doctorate thesis on the geopolitical analysis of the national question in Central Europe. It was published in book format by Peter Lang (Bern, 2002) with the title "La nation et ses territories en Europe Centrale: une approche Géopolitique ".
What do you consider your most important contribution to geopolitics?
I would consider that by establishing International Centre for Geopolitical Studies (ICGS) in 2002 in Geneva, was one of my most important contributions to the dissemination of geopolitical approach. We organised 4 international symposiums, 3 summer university courses in geopolitics and 15 seminars. About 600 participants attended these geopolitical events.
My geopolitical preferences
What is your favourite definition of geopolitics?
Geopolitics is a multi-dimensional method of analysing power rivalries of state and non-state actors seeking the control of a given geographic zone. I would insist on the multi-dimensional aspect: it means that geopolitical approach takes into consideration a great number of variables and constant factors in a given geopolitical configuration.
Which geopolitical scientist do you admire the most?
Aymeric Chauprade and François Thual are my two favourite geopolitical experts. They contributed a lot to the development of the geopolitical analysis method and their writing is clear and well structured.
What is your favourite geopolitical book?
Chauprade's major contribution, « Géopolitique , Constantes et Changements dans l'Histoire ». It is an excellent book that integrates a great number of geopolitical situations in their identity and historical contexts.
What is your favourite geopolitical website?
I like to following websites:
Geopolitiek.nl (predecessor of ExploringGeopolitics)
These websites are informative and accessible for the public as well for students.
Our geopolitical future
In what direction(s) will geopolitical science be heading the coming decades?
One of the major importance is to develop the geopolitical method. I can foresee the emergences of several branches of geopolitics related to contemporary problems such as terrorism, identity conflicts etc.
Which geopolitical subject has been too little in the spotlight and needs further research?
Religion and geopolitics, Urban violence and geopolitics.
What will be the largest geopolitical challenge for the world in the 21st century?
Energy, Migrations, Environment, Identity Conflicts.
Gyula Csurgai: Representations, power rivalries, non-state actors, géopolitique